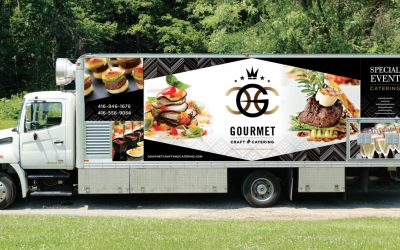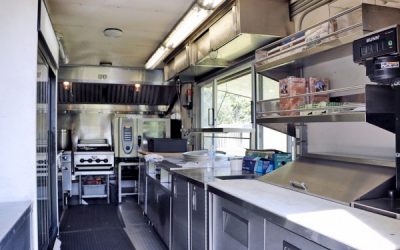 Gourmet Craft & Catering is proud to be an industry leader in providing on-site catering in our mobile catering trucks to the Greater Toronto Area. Our trucks are fully equipped with a commercial grade kitchen, each truck has stainless steel work surfaces, hot ovens, stove tops, grills and refrigeration to fulfill any of catering needs.
Our trucks park indoors and have all the facilities and services to be properly maintained and cared for. Food is prepared daily in a state-of-the-art modern kitchen and supplied to the mobile trucks, once our trucks reach their final destinations, food is then cooked fresh on-site and served directly to you. 
All our catering trucks are powered with built-in generators, allowing us to bring our kitchen to your location of your choice.